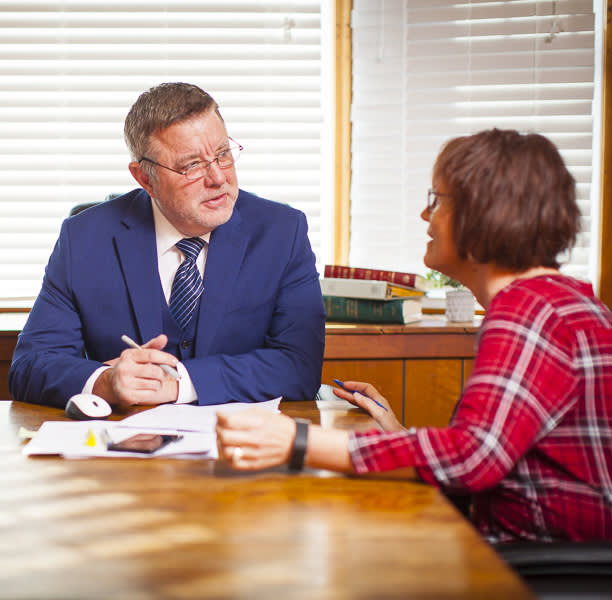 A Mt. Pleasant Personal Injury Attorney with A Passion for Justice
Victims of injury find themselves embroiled in one of life's most difficult challenges. When you or a loved one has been harmed in an accident that was not your fault, it can feel like no one is willing to listen.
This is not something the police can help with, insurance companies want to resolve the matter quickly with minimal expense on their end, and medical professionals have to charge what they can in order to keep the clinic or hospital running.
What Sets Us Apart?
Free consultations for clients

1000+ cases closed

Representation backed by 25+ years of legal experience
As difficult as this time is for you and your family, know that there is a way to fight for what you deserve and that you do not have to go it alone. Cornell Injury Law is led by a highly-skilled personal injury attorney serving communities throughout the southeast Iowa area. Our firm is committed to helping people obtain the benefits they need and deserve during their time of crisis.
Your Recovery Is Our Goal
The compensation obtained from an injury claim can make a considerable difference in your recovery. We assess clients' damages to determine their long-term medical needs in addition to what they need right away. Our team truly cares about clients as if they were our own brothers and sisters. What happened to you shouldn't happen to anyone, but it is an unfortunate part of life. The least we can do as a society is work together to set things right and help each other.
We put a lot of time and energy into every case, drawing on years of legal experience to create an airtight legal strategy. It's not just our attorney that's here to help, our entire staff plays an important role in supporting clients through this difficult time. We pride ourselves on treating each case with care and consideration.
Our personal injury attorney serves the communities of Burlington, Fairfield, Mt. Pleasant, Washington, Ottumwa and surrounding areas in southeast Iowa. Call us to schedule a free consultation.