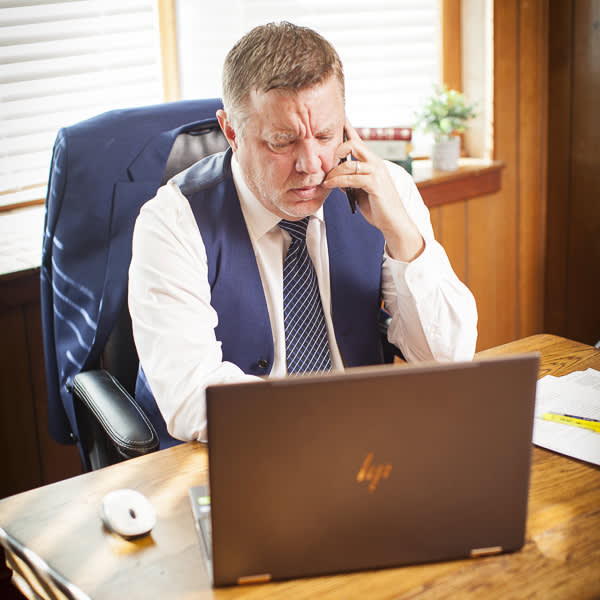 "Speak up For Those Who Cannot Speak for Themselves; Ensure Justice For
Those Being Crushed."
Proverbs 31: 8-9
Danny Cornell became a lawyer for one reason: to stand up and protect those who need his help the most. He has been doing just that for the past 25 years as a highly respected personal injury lawyer. According to Danny, to fulfill our mission, there are two essential ingredients: COURAGE and LOVE.
Both quintessential qualities when standing up to huge, MULTI-BILLION DOLLAR INSURANCE CORPORATIONS on behalf of an injured human being. We cannot take every case and we only fight for righteous cases and clients that we believe in.
Once he accepts a case, Danny works tirelessly to restore, recover, and enforce his clients' rights. Having practiced trial law for over two decades, he has seen how drastically an injury can impact the lives of the victim and their loved ones. He is proud to serve as their voice in the courtroom and dedicated to obtaining the full and fair value of the health and wellness that was taken from his clients. This means fighting for full justice from the insurance company responsible to pay money damages on behalf of the person who negligently injured them.
Experience is no substitute for hard work. Danny commits significant time and energy in every case the firm takes on. He understands the painful emotion and financial strain placed on families when an injury occurs and fights on their behalf to obtain full justice as if he were fighting to recover for his family and friends.
When Danny starts working with a client, their needs come first. While many of his relationships start as business acquaintances, over time, as he goes through their struggles with them, he and his clients become close friends. When presenting a client's case to a jury, this connection is invaluable. No one can tell your story better in a legal context than a lawyer who knows you and has come to truly understand the depth of your loss.
Danny Cornell is honored to be in the position to fight and advocate for those who cannot fully PROTECT AND DEFEND themselves against the power of the Insurance Industry. He relentlessly fights for his client's rights to a full and fair recovery. As a local man, raised in Mt. Pleasant, Iowa, Danny understands the power that insurance companies hold over ordinary individuals who have been injured by no fault of their own and desperately need to be made whole. He understands the tactics and the unfair way that ordinary folks are treated by insurance companies. He understands how difficult it can be for citizens to be afforded justice for injuries, death, and loss that was negligently and unnaturally forced into their life by another.